---
Minister of Interior and Head of UN Support Mission in Libya discuss developments on electoral process and security.
Pulbished on: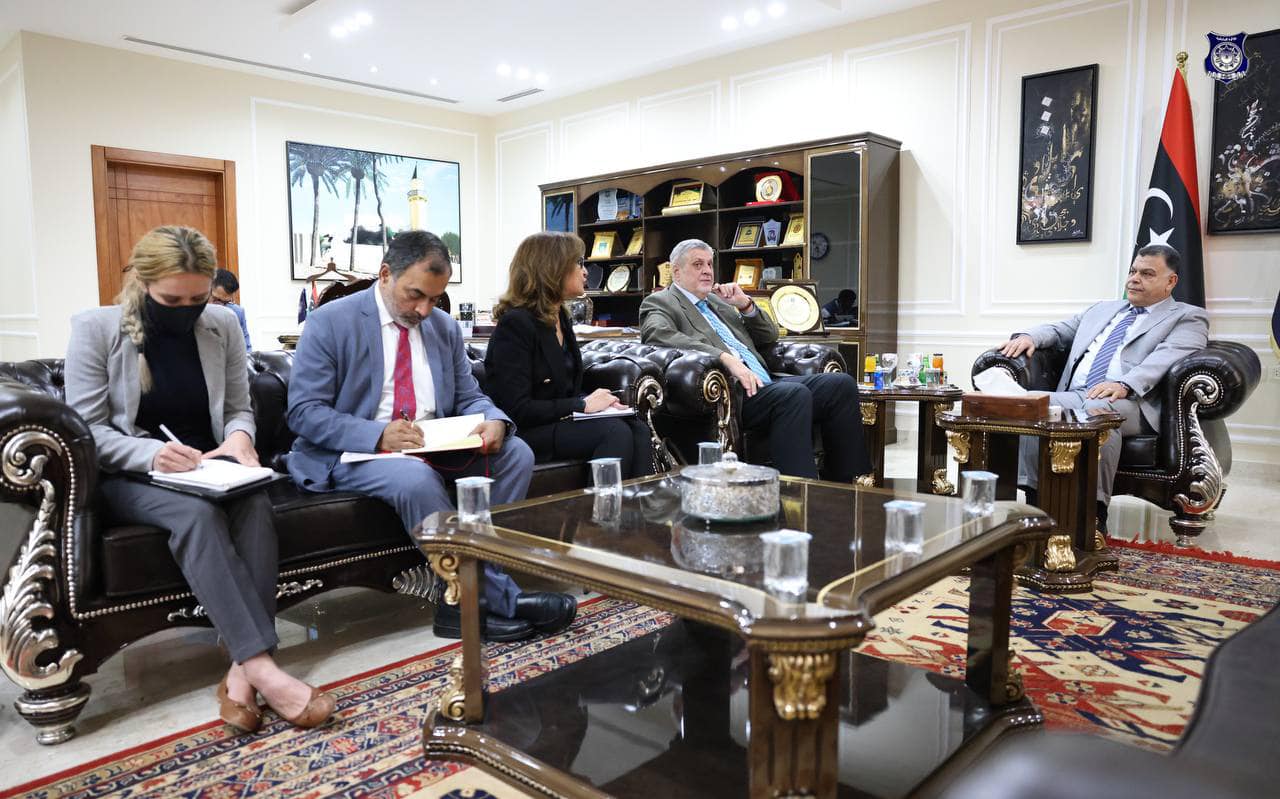 Tripoli, 1 December 2021 (Lana) GNU Minister of Interior Khaled Mazen discussed Tuesday with the UN Special Envoy and Head of the Support Mission in Libya, Jan Kupis security situation and progress of the electoral process.
During the meeting, which was held at the Ministry's office in Tripoli, the two sides discussed the strategic plan, as well as the work of the polling stations' sub-rooms and the process of linking them to the main chamber, according to what was published on the official page of the Ministry.
The Interior Minister also reviewed with Kupis a number of security challenges that may hinder the conduct of the electoral process and the procedures followed on the matter, explaining that it is the responsibility of the Libyan people to make the elections successful and save them, which contributes to political stability and social reconciliation.
For his part, the Head of the UN mission highlighted the close partnership with the Ministry of Interior, pointing to the attention the international community is giving to this entitlement, and explaining that the United Nations will provide assistance to the Ministry to perform its full tasks, to ensure the protection and full access to fair elections.
=Lana=