---
Al-Dabaiba confirms that he bears full responsibility for his government, regardless of who made a mistake in it
Pulbished on: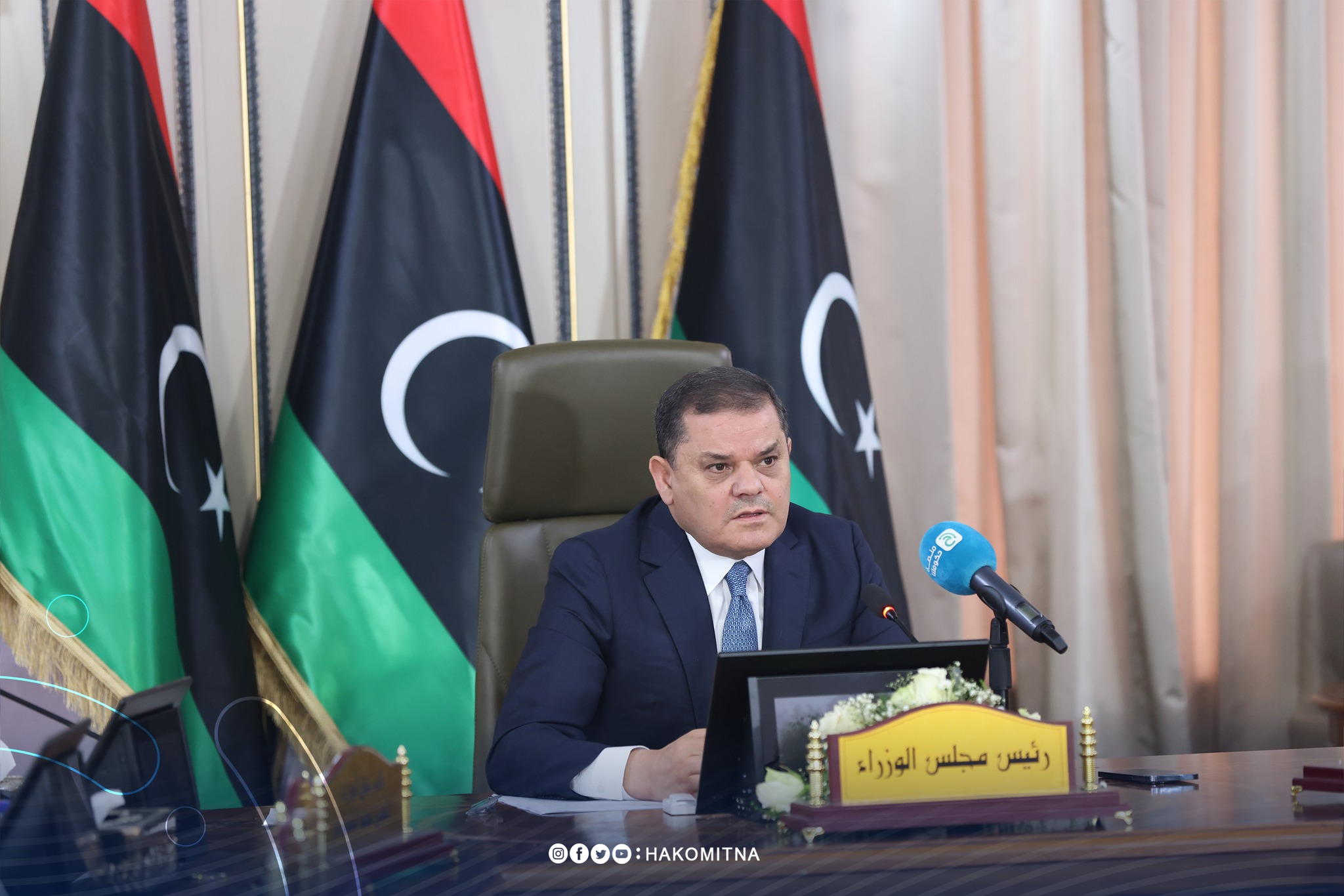 Tripoli, August 31, 2023 (LANA) - Prime Minister of the National Unity Government, Abdul Hamid Al-Dabaiba, confirmed that the National Unity Government and its Council of Ministers are fully responsible for the Libyan people's security, sovereignty, and identity, as well as for their constants and values.
Al-Dabaiba added during his speech at the Council of Ministers meeting held yesterday, Thursday, that the Council of Ministers is proud of the position of the Libyans, which they clearly declared that the Palestinian issue runs through its veins and that it adheres to its principles and identity.
Al-Dabaiba reiterated his complete rejection of any form of normalization, and his support for the Palestinian people, their just cause, and their eternal capital, Jerusalem, expressing his condemnation of the ongoing attacks on their rights, stressing that he bears full responsibility for this government, regardless of who did it wrong.
Al-Dabaiba paid tribute to all security services that dealt with all professionalism and discipline with infiltration attempts to drag the country into violence and attacks on public and private institutions, stressing that freedom of expression is guaranteed and indisputable.