---
Arab Women's Organization honors the pioneer Khadija Al-Jahmi in Cairo.
Pulbished on: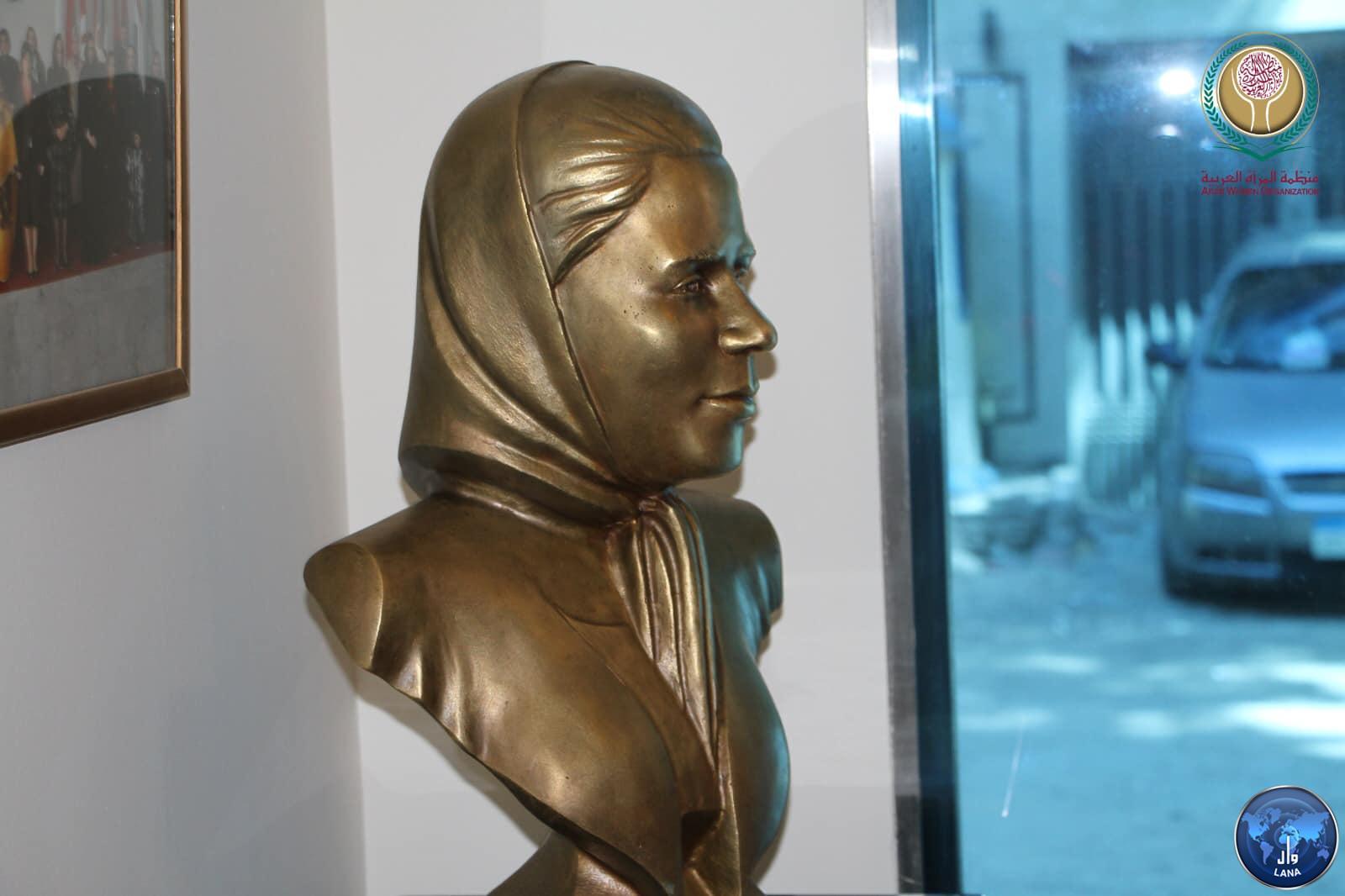 Cairo 16, 2023 (Lana) The Arab Women's Organization honored the pioneer, Khadija Al-Jahmi, in a celebration in Cairo, yesterday, on the occasion of its 20th anniversary of founding, in the presence of the permanent representative of Libya to the League of Arab States, a number of Arab women pioneers, and a group of interested and specialized individuals.
During the celebration, five busts of five Arab female pioneers were unveiled, including a statue of the writer "Khadija Al-Jahmi, a Libyan Arab pioneer, wrote her name in the struggle of Libyan and Arab women due to her effective role that contributed to the advancement of women in Libya.
Al-Jahmi is considered one of the pioneers in claiming women's rights since the Italian colonial period, she supervised the issuance of the women's magazine, later called Al-Bayt magazine, and assumed the editor-in-chiefship of it in 1965, she also founded the first children's magazine, Al-Amal magazine, and headed its editorship, and she contributed to the establishment of the Libyan Women's Union and assumed its presidency in 1972.
=Lana=