---
Al-Hawij discusses enhancing aspects of economic and commercial cooperation with Spain.
Pulbished on: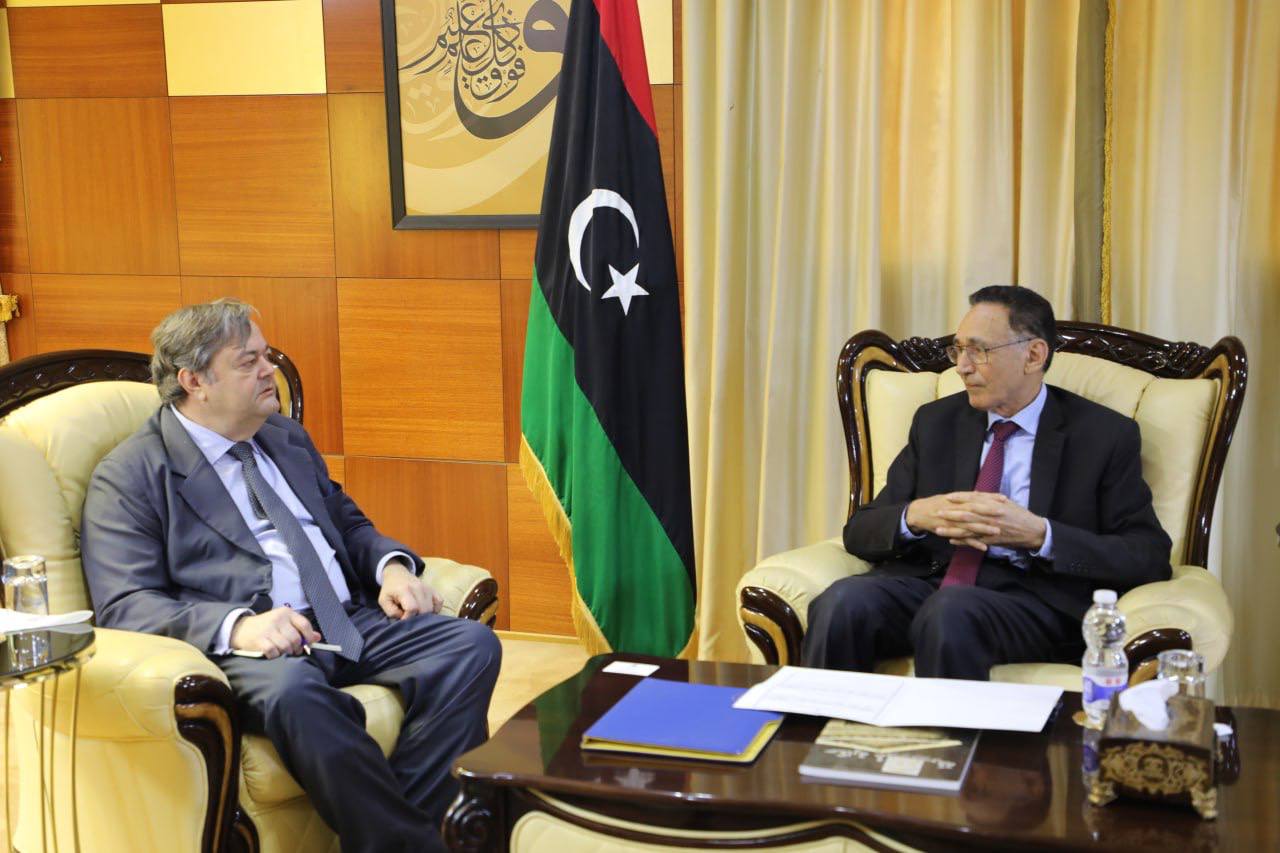 Tripoli, March 15, 2023 (LANA) - The Minister of Economy and Trade, "Mohammed Al-Hawij," discussed with the Spanish Ambassador to Libya, "Javier García," aspects of economic and commercial cooperation between the two countries and ways to enhance and develop them.
This came during a meeting held on Tuesday at the headquarters of the ministry's office in Tripoli, in the presence of the Libyan ambassador to Spain, Walid Bouabdallah.
Al-Hawij stressed the need to activate the agreements and memorandums of understanding concluded between the two countries and update them in line with international changes in the field of economy and trade, and called for strengthening cooperation in the field of food security, especially in the field of agriculture and livestock, and to benefit from Spanish experiences in cooperation with the relevant authorities.
Al-Hawij urged the Spanish ambassador for the return of Spanish companies to work in Libya and benefit from investment opportunities and create partnerships with the Libyan private sector, pointing to the importance of the role of the commercial attache in overcoming all difficulties facing economic and commercial activities in direct coordination with the Libyan embassy in Spain.
For his part, the Spanish ambassador expressed his country's desire to build trade and economic relations with Libya, noting that more than 30 companies have returned to work in Libya and that the embassy is working to facilitate the granting of visas to business owners.