---
Exporting thousands of tons of onion through Wahat stations to Sudan.
Pulbished on: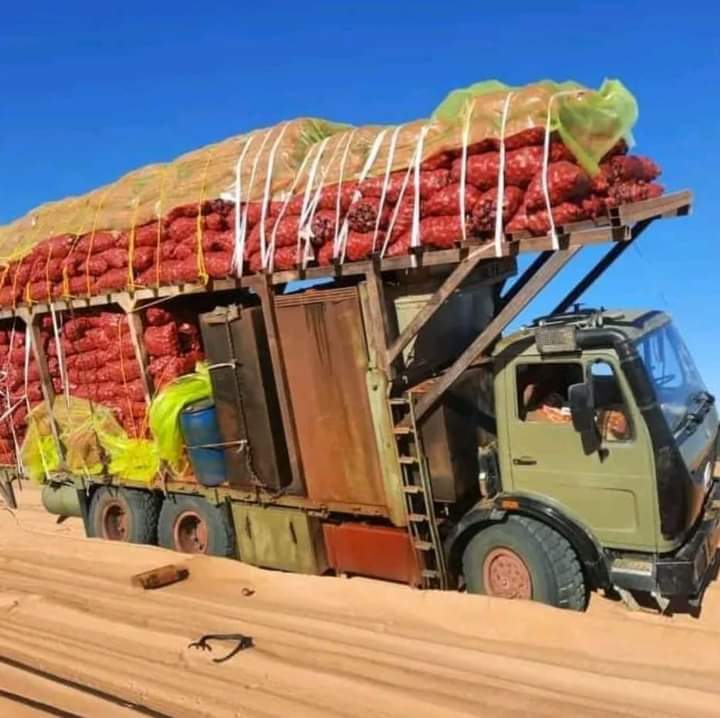 Jalu, 19 January, 2023 (Lana) – Exporting activities of onion from Libya to Africa have recently flourished, as transporting it in large freight cars to the Sudanese market in quantities amounting to thousands of tons, passing through the Jalu and Ojlah shipping stations, coming from the Libyan coast.
In an exclusive statement to Lana reporter Omar al-Sudani, a trader residing in Jalu, said that the difficulty of cultivating this commodity in their country, its high price, and the importance of using it daily motivates its purchase from Libya, as it is available throughout the year at reasonable prices, in addition to enduring the transportation and storage process along the way.
It is noteworthy that there is no free trade zone or official economic customs between Libya and African countries to monitor the exit of goods, products and all Libya's goods to the countries and peoples of the world.
=Lana=