---
US officials assure Minister of Oil that US administration does not object to providing technical and practical assistance
Pulbished on: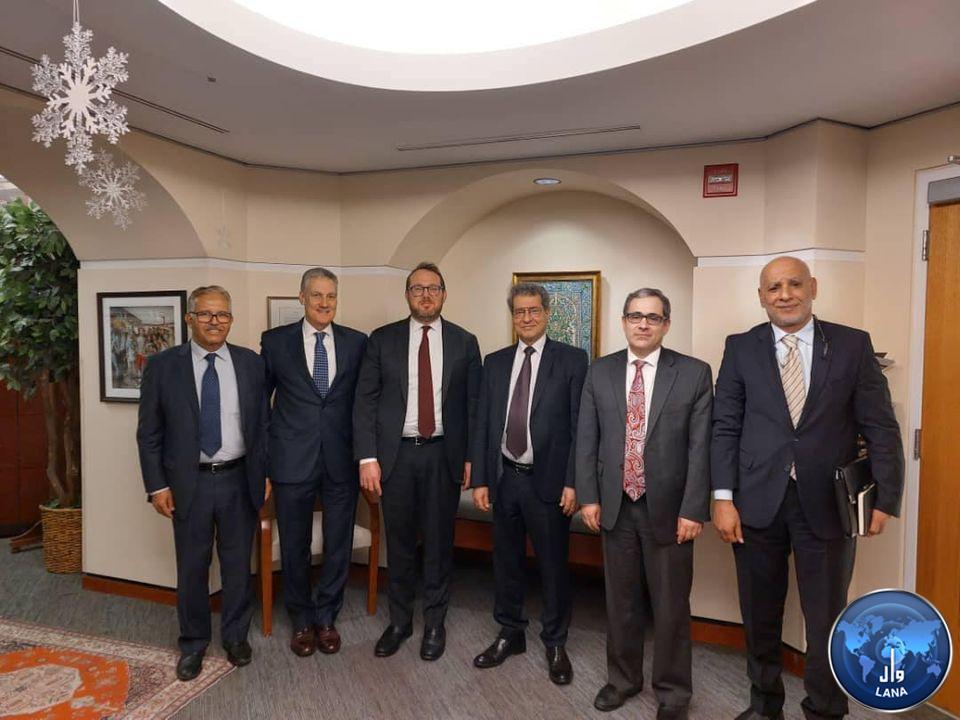 Washington, 5 January, 2023 (LANA) - Minister of Oil and Gas of the Government of National Unity, Mohamed Aoun, gave clarifications to officials of the US administration of the Ministry of Oil's vision for the future of the sector, and that the principle of transparency and good governance be the basis of its activity, methods of development, exploitation of oil revenues for the development of the Libyan state, and the smooth transition to alternative energies. .
This came when he and his accompanying delegation met at the headquarters of the US State Department in Washington with US officials, and included "Josho Hers", the US Deputy Assistant Secretary of State for North African Affairs, Jeremy Brandt, the North Africa official in the US National Security Council, and Patrick Paul, the Libyan file official in the Near East Office. Foreign Ministry and Jeffrey Hollis, Deputy Director of the Office of North African Affairs.
According to the official website of the Ministry of Oil, Minister Aoun gave an overview of the history of the oil and gas sector in the Libyan state, the laws regulating the work of the oil sector, its stages of development, the powers of the ministry, the corporation and the government, and their clarity in these laws, as well as the large potentials in the country of oil wealth and others.
During the meeting, Aoun stressed the importance of American technology and experience playing a role in accelerating the exploration of unexplored areas, developing oil fields, and exploiting fossil oil and gas reserves that can contribute to meeting the needs of the global market, as well as using American technologies to exploit the quantities of gas that are now burning.
He pointed out that the ministry is working to provide a complete vision and review of the sector's activity in order to achieve the principle of transparency through a neutral party with global experience and high efficiency.
In turn, the American side affirmed - according to the same source - its full support for the vision of the Ministry of Oil and Gas of the Government of National Unity to perpetuate the principle of transparency and try to support the global market of oil and gas from the State of Libya. It also touched on expediting the elections, as well as affirming the support of the American administration for the principle of transparency and for the exploitation of oil revenues. To serve the Libyans, and it does not mind providing technical and practical assistance through its companies and channels specialized in the field of oil and gas.