---
The Egyptian and Algerian presidents stress the importance of achieving stability and preserving the unity and sovereignty of Libya.
Pulbished on: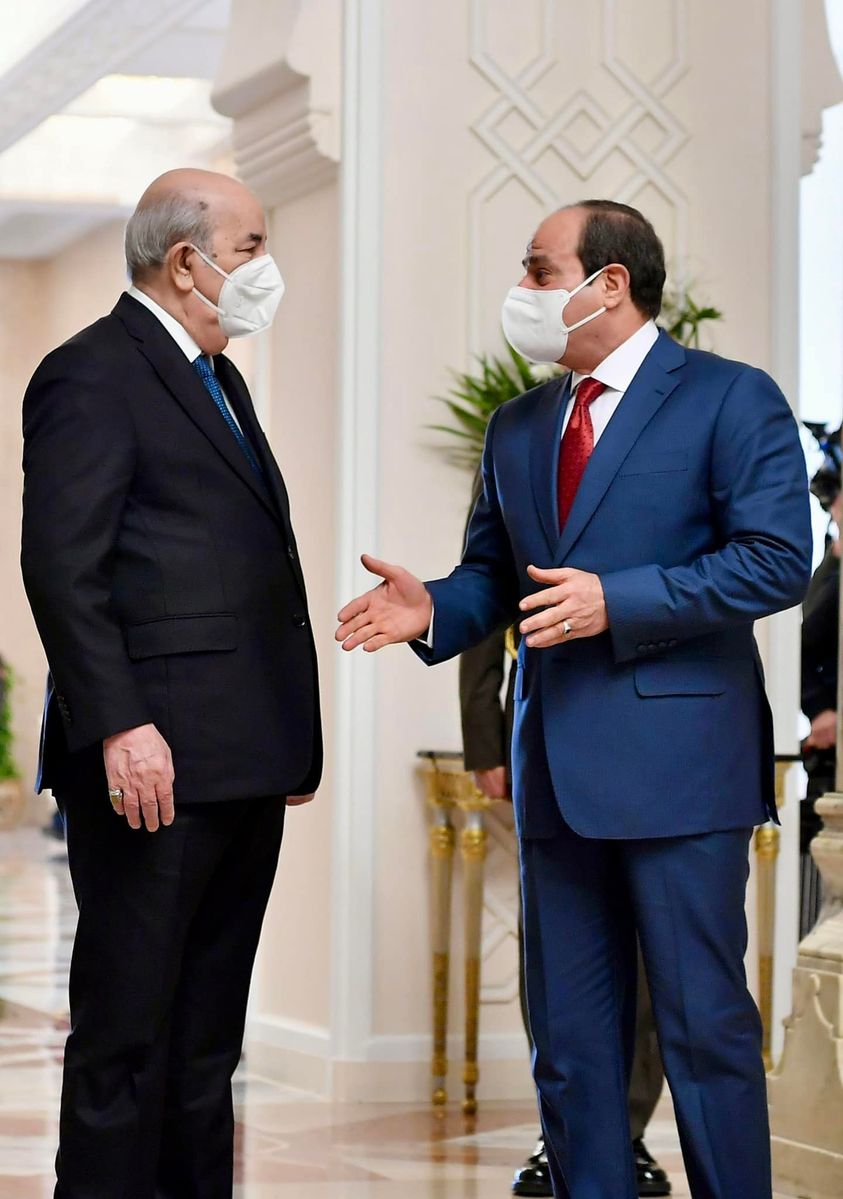 Cairo, February 09, 2022 (LANA) - The Egyptian president, "Abdel-Fattah El-Sisi" and the Algerian President "Abdel-Majid Tebboune" affirmed their support for the current international and regional efforts to achieve security and stability and preserve the unity and sovereignty of Libya.
This came during the phone call that took place between them today, Wednesday, to discuss the developments of a number of regional issues of common interest, especially the situation in Libya, according to what was stated by the official spokesman for the Egyptian Presidency.
The spokesman said that visions agreed between the two presidents on the importance of strengthening the relevant Egyptian-Algerian coordination frameworks, in order to achieve a main goal, which is to activate the will of the Libyan people through supporting the institutions of the Libyan state.
... (LANA) ...